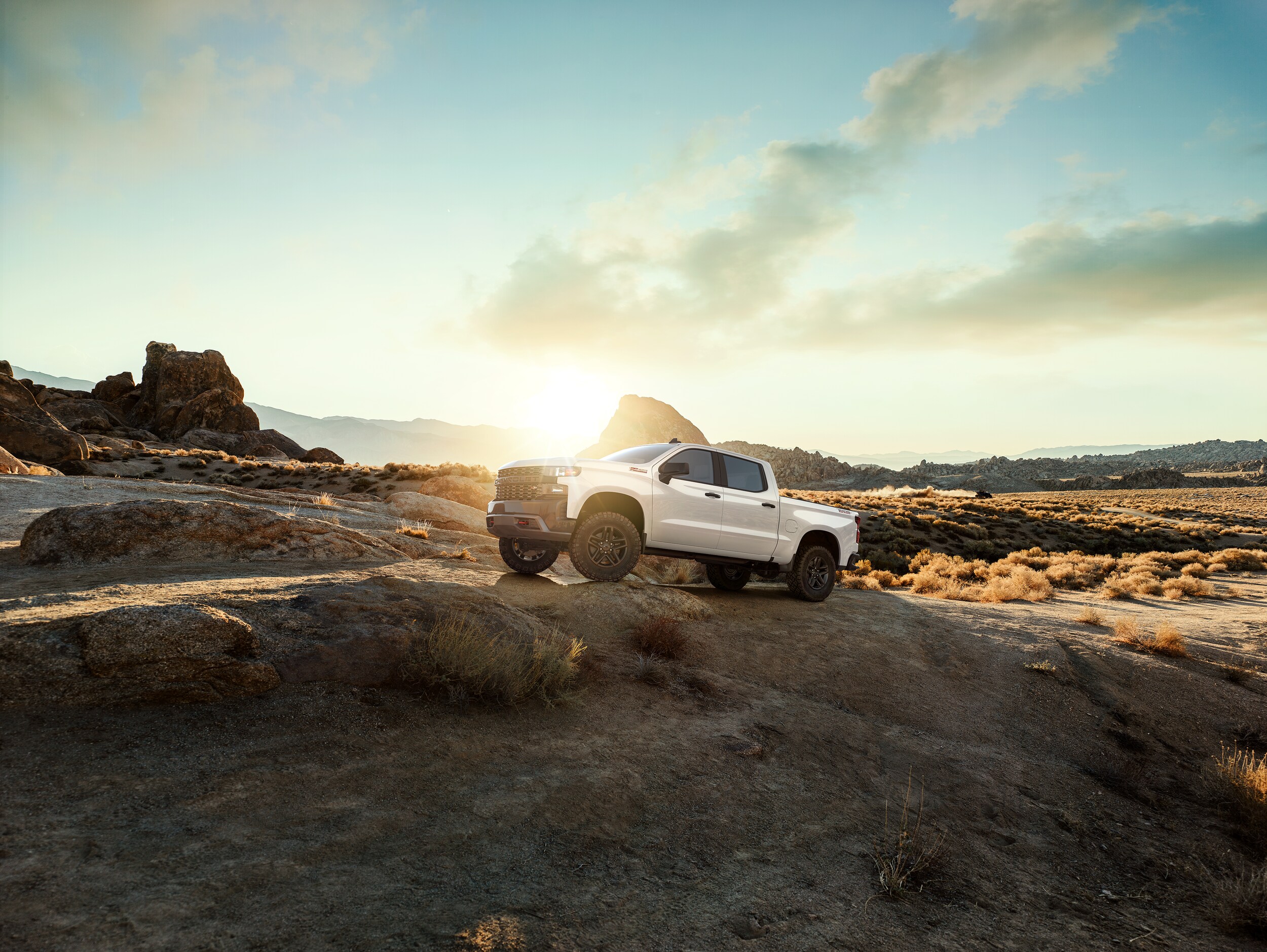 Having the right vehicle makes all the difference because of all that there is to do in Arizona's Playground. Finding your next car, truck, or SUV means comparing Lake Havasu City car dealers, and Bradley Chevrolet is a dealer that is sure to come up in your search. We've been connecting car shoppers with vehicles they love for many years, and we know that we can do the same for you. Below, we look to help those wanting to find a car dealer near Blythe that they love by covering what makes us different!
A Wide Selection of New Vehicles
Car shoppers don't always know the right model or even the right body style for them. It can also be tough finding the ideal model because classes like the SUV category have more options than ever. Well, the Chevy model lineup is sure to have something for you. We have seven unique SUVs, all sorts of new Chevy trucks for sale, and everything from electric cars to convertibles. You can find sports cars for exciting trips to Las Vegas, SUVs great for day trips or nights in Joshua tree, and trucks great for boating on Lake Havasu.
Great Used Car Deals Near Parker, AZ
We're also a great place to find pre-owned vehicles for sale. Our used inventory covers many terrific Chevy models, including used Silverado trucks for sale, but there are other brands making appearances. You can find used Jeeps for the Arizona Peace Trail or other off-road adventures, used sedan specials from Toyota, and even used luxury cars for sale. These are reliable pre-owned vehicles, and we have bargains so that we can help car shoppers no matter their budget!
Auto Financing Made Simple
So, we make narrowing down your new or used vehicle search simple, and we make financing your vehicle a breeze, too. We've helped many choose between a loan or a new Chevy lease, guided car buyers through the auto financing application, and highlighted the incredible value of our new Chevy specials. We have online car financing tools and resources to help you learn about this process, which we know can trip up many car shoppers.
A Team That Cares About You
Our team is a major selling point for car shoppers. We live in the area, so we know what drivers have to deal with and often what your plans are for your weekends with these models. Our team can tell you about fun lake sports along with the Colorado and use the list of qualities you want in your next vehicle to make your search easier. We prioritize honesty and respect, which is why drivers love to visit us.
Trustworthy Auto Service Near Bullhead City
Finally, we're here for you long after you buy a car. Our auto service center helps drivers get more out of their vehicles, and we provide speedy yet thorough car maintenance. We can mount performance tires, change out your oil, and test your battery so that you experience fewer hassles during your travels. If you think that your car could use some touch-ups, schedule service with our trained team today!
Contact Our Chevy Dealership to Learn Why Car Shoppers Love Us
If you're interested in a new or used car or just have more questions for us, you can get directions to our dealership no matter where you live. It's easy to handle online car shopping with our dealership, and you can always call or email if you'd like to chat with one of our knowledgeable team members!